Mr. Bamidele Onabanjo
Chairman Of The Board
Bamidele is a gifted leader of people and manager of resources. He has almost four decades of corporate experience. He is a deeply accomplished and results-driven financial inclusion expert with profound competencies in Innovation and Strategy development, Digital Finance, Taxation, Microfinance, Climate and Renewable energy as well as Insurance.
He is a superb change agent with proven talent for building customer-focused organizations that exceed goals consistently. Mr. Onabanjo has led many ground-breaking initiatives that have had significant impact in the lives of those at the base of the pyramid. He is passionate about world-class service and proffering creative solutions to business problems. He has a reputation for being an astute transformational leader.
An astute and thoroughbred professional, Bamidele is a member and Fellow of the Institute of Chartered Accountants of Nigeria (ICAN); a member of Chartered Institute of Taxation (CITN); a member of the Institute of Internal Auditors; and a member of Nigeria Institute of Management Chartered (NIMC).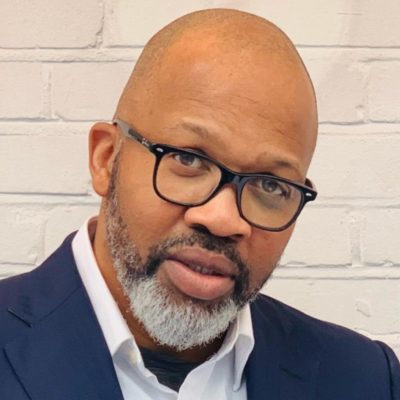 Mr. Bola Adefehinti
Vice Chairman Of The Board
Bola is a UK-trained corporate, commercial and petroleum lawyer with over 28 year's experience as an adviser and business owner in the oil and gas, power, maritime, mining, sports, media and agro-allied sectors.
Bola sits on the board of various international companies and owns a portfolio of private equity interests in various companies across the petroleum, real estate, maritime, agribusiness, logistics, sports management and mining sectors.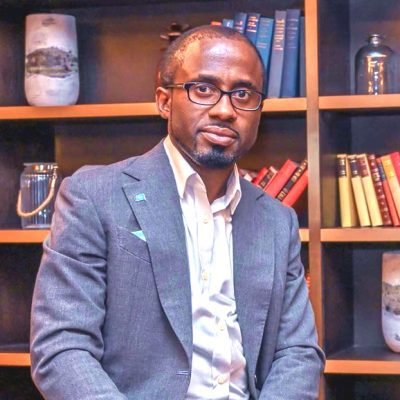 Dr. Gbeminiyi Onabanjo
President / Chief Executive Officer
Gbeminiyi is an experienced Chief Executive Officer with a demonstrated history of working in the healthcare industry.
He is skilled in Business Planning, Social Enterprise, Event Management, Team Building, and Media Relations. He is a strong business development professional with an MSc focused on International Health Management from Imperial College Business School, London, and an MBA with concentration in Healthcare Strategies from the University of Cambridge Judge Business School, UK. He's also a Fellow of the Royal Society for Public Health and a Member of the Royal College of Emergency Medicine.
In addition to being an Emergency Medicine physician by profession, Gbeminiyi has served as the Director of Public Health and Chief Administrative Officer for the Centre For Convention on Democratic Integrity – an NGO with United Nations ECOSOC Consultative status – since 2017 and is the District Office Representative of the organization at the United Nations offices in Geneva-Switzerland, Vienna-Austria, and New York, USA.
He was also a member of the United Nations Stakeholder Steering Committee for the April post-2015 Sustainable Development Goal agenda (SDGs) negotiations.
Dr. Keou Kadji
Vice President, Operations
Dr. Keou Kadji graduated with a BA (Hons) in Finance with Business Management from Southampton Solent University, an MSc in International Health Management from Imperial College Business School, London, and a Ph.D. in Management from the University of Lausanne, Switzerland.
Keou's fit into a social enterprise like Mitera Health comes naturally as she has keen interest in charitable and voluntary activities for which she has been involved in several organizations across the globe.
Originally from Cameroon, she moved to the United Kingdom after obtaining her French Baccalaureate. She then had the opportunity to move to Beijing, China immediately after graduating from Imperial College where she lived for a year and worked for a renowned international hospital.
She went on to obtain her Ph.D., with her thesis focusing on patient physician relationships as well as publishing in a few international journals. She has previous work experience in the health care and financial sectors which spans across Cameroon, the United Kingdom, China, and Switzerland.
Dr. Kadji speaks English and French fluently and is intermediate in Mandarin.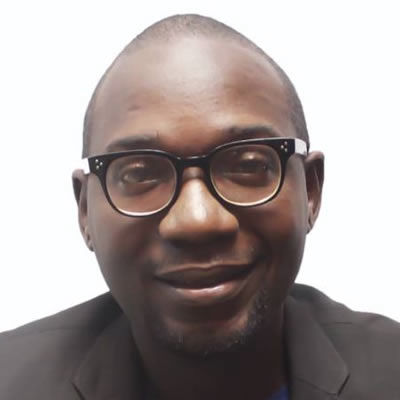 Mr. Bolaji Beredugo
Chief Technical Officer
Bolaji is a multiple certified Information Security specialist whose qualifications include a degree in computer engineering from the Obafemi Awolowo University
He has been committed to delivering and providing testing and assessment services that address the information security needs of many corporations and financial organizations locally and internationally.
He is a CEH, CSA, ISO 27001 Lead auditor and QualysGuard vulnerability management Certified Specialist with deep knowledge and practical hands-on experience of security concepts and tools, networking, security technologies and best practices.
Dr. Akinbiyi Akindoyin
Chief Data Officer
Dr. Akinbiyi works with the C-level executives to define strategic roadmaps and enterprise-wide strategy for Public Cloud adoption that will transform the current application landscape and deliver micro services architecture to engineering.
Akinbiyi has worked as a digital transformation consultant and senior cloud architect and most of his experience has been in Financial services including wealth and personal banking, retail, and investment banking. During this time, Akinbiyi has worked on numerous large scale cloud migration projects including migrating open banking platform to AWS, Cloud-Native service hosted platform, implementing cloud security patterns and automating security controls.
He has a PhD in array signal processing from Imperial College London and MSc with Distinction in Broadband Wireless and Optical Communications from the University of Leeds. He is a member of numerous International organisations including Association of Enterprise Architects (AEA), and a member of CNCF multi-tenancy architecture group of the upstream standardization of multi-tenancy within Kubernetes.
Akinbiyi is passionate about new technology trends and host several technology meetups in London.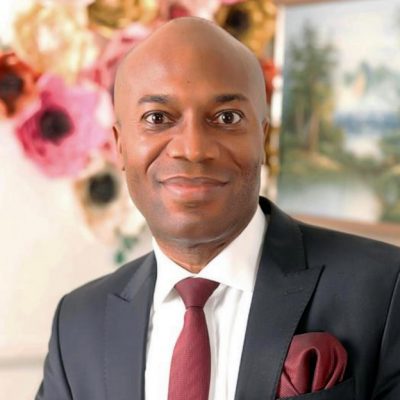 Dr. Jerry Igwilo
Director of Investment
Dr. Jerry Igwilo is a Tech enthusiast and finance professional with extensive professional experience in a multi-disciplinary team. He is a leader with humanity as his professed religion.
He is an entrepreneur at heart. He started his first business at the young impressionable age of 18, and two years later opened a new business and then ran the two businesses.
Jerry believes a great leader builds the future by being an inspiration to others.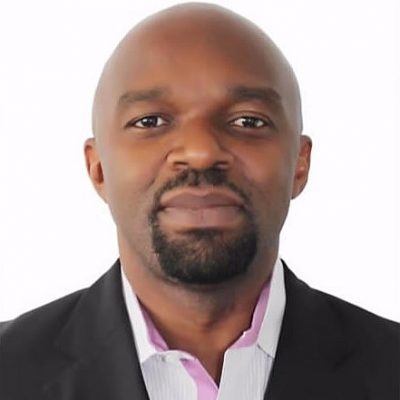 Mr. Dayo Abiodun
Director of Digital Technology
Dayo is a seasoned Executive-Level entrepreneur with a passion to help customers harness value in areas of Technology Management, R&D and Business Development.
Dayo's experience has enforced measurable stakeholder value through the strategic implementation of relationship building and project execution methodologies in IT. He has worked in the Telecom industry for over 30 years with global leaders such as Lucent Technologies, Nortel Networks, Citibank, Acme packet (now Oracle), Aicent and Syniverse Technologies.
With his extensive experience in technology and telecommunications in sub-Saharan Africa, Dayo has built strategic business relationship and knowledge in one of the fastest growing emerging telecommunication markets.
He serves in strategic advisory roles for telecom operators and regulators in Africa.